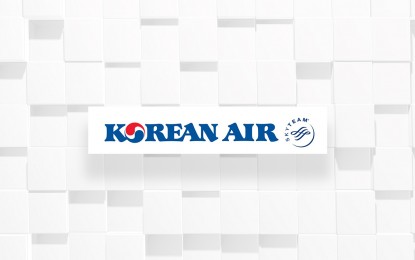 MANILA -- South Korean flag carrier Korean Air (KE) will launch Incheon-Clark flights, its new southeast Asian route, in October.
Seven weekly flights between Clark, Philippines, and Incheon, Korea, will start by end of October, the carrier announced on Wednesday.
KE cited that Clark is a popular destination among family travelers, as it offers a variety of activities like golf.
At present, KE serves the Manila-Incheon route 18 times a week.
So Yeon Park, Korean Air's Global Communication Team assistant manager, earlier said there are no plans yet to increase the Manila-Incheon flight frequencies.
Meanwhile, aside from the Philippines, KE will also launch three Chinese routes in the second half of 2019.
KE got the traffic rights to Nanjing, Zhangjiajie, and Hangzhou after a successful aviation talk between China and Korea last March.
The carrier plans to diversify its Chinese routes and develop tourism by offering new direct routes.
From its current 14 flights a week between Incheon and Beijing, this will be increased to 18 weekly flights by end of October.
Due to popular demands, KE will also be increasing its Incheon-Delhi operations by September 1. (PNA)