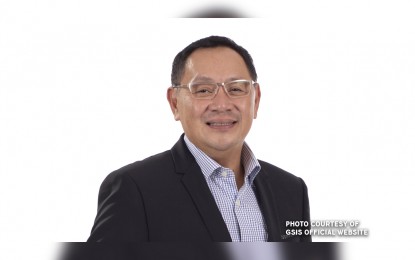 MANILA -- The Government Service Insurance System (GSIS) has officially backed out on its plan to sell a 67-hectare property at the Port Area in Manila pending consultations with all stakeholders.
This was disclosed by GSIS Chairman Rolando Macasaet in a report to Finance Secretary Carlos Dominguez on Thursday, who in turn, relayed it to journalists.
In his report, Macasaet, who has "assumed the OIC (officer-in-charge) position" of the state-owned pension fund for government workers following the resignation its President and General Manager Jesus Clint Aranas last Tuesday, July 2, said the GSIS Board of Trustees on Thursday "revoked resolutions authorizing sale of the ICTSI/PPA property until further review and consultation with all concerned stakeholders."
He, however, stressed that "in fairness to the Board, Atty. Aranas always assured the Board that this transaction had the approval of PRRD (President Rodrigo R. Duterte)."'
Aranas earlier said the property being occupied by the International Container Terminal Services, Inc. (ICTSI) at the Manila North Harbor is valued at about PHP33.632 billion based on the zonal valuation as of May 9, 2019.
He added that GSIS has reached out to the Philippine Ports Authority (PPA) to discuss ICTSI's use of the property but did not get a reply.
ICTSI, in turn, said the claim of GSIS on the land is not valid because what it has is "at most, only a naked title" for land reclamation given by former President Ferdinand Marcos through a decree issued in 1975. (PNA)