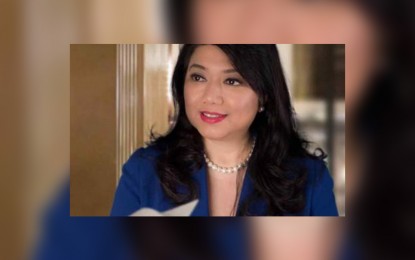 MANILA -- There is no ill-intention in having used an uncalibrated weighing scale that musician DiMuzio reported on his social media account recently, Philippine Airlines (PAL) spokesperson Cielo Villaluna said on Monday.
On June 30, DiMuzio posted a video about his experience upon checking-in his baggage at the PAL counter.
The airline staff, he said, initially claimed that his bags are 14-kg overweight. However, when they used another scale, his bag was deemed underweight.

He said he had always traveled with those bags and was never told "overweight" before.
"So I started taking a bunch of stuff out, but still, my bag was overweight," he said in the video. DiMuzio then asked the staff to try using another scale.

The video has more than 799,000 views and 15,000 Facebook shares as of Monday. In that video, he warned passengers that PAL is using at least one weighing scale that is "off by 14-kg".
Villaluna said weighing scales are property of the Manila International Airport Authority (MIAA), and are being leased by the airlines.

"MIAA calibrate the scales, but it is the responsibility of our agents to double-check, to double-check if it (weighing scale) is at 0.0 before using it at the check-in counters," she said in an interview with the Philippine News Agency (PNA).

MIAA Public Affairs Department's officer-in-charge Consuelo Bungag told the PNA that weighing scales are being calibrated every six months.

"DiMuzio's concern is now being looked into by MIAA and PAL," Bungag said.

Villaluna said the management viewed the CCTV footage of the incident.

"The footage showed the scale was at 12.2 kilos. However, one can also see that the baggage was immediately transferred to the next counter (for weighing in)," she noted.

Such action, she said, makes it hard to prove that the use of uncalibrated scale was intentional.

"It could be an honest mistake, or maybe something was (accidentally) touched," Villaluna remarked.

She said the airline has already reminded the agent on-duty.

"We are protecting the integrity of our employees," Villaluna said, reiterating that the airline would ensure equipment are properly calibrated. (PNA)