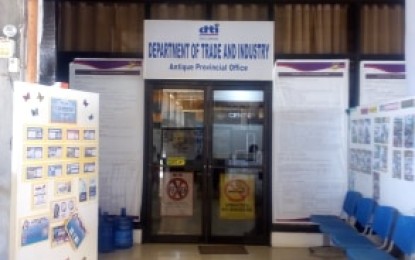 SAN JOSE DE BUENAVISTA, Antique -- The Department of Trade and Industry in Western Visayas (Region 6) has allotted PHP33.9 million for Antique Province to implement the shared service facility (SSF) this 2019.
"Antique has been allocated a big budget for the SSF this 2019," Department of Trade and Industry (DTI) Regional Director Rebecca Rascon said in an interview on Monday.
She said the DTI Regional Office 6 (Western Visayas) received 11 project proposals, now being reviewed for funding by the DTI Regional Technical Working Group.
Antique Lone District Rep. Loren Legarda, who used to be the chairperson of the Senate committee on finance, worked out that PHP20 million of the budget allotted for Antique will be used to support the bamboo industry of the province, Rascon said.
"From the budget, a considerable amount of PHP20 million has really been indicated for the bamboo industry," she said.
She said that Antique is noted for its finely woven baskets and other bamboo craft products that Legarda wanted to support the bamboo industry, particularly in Sibalom town where the SSF will be put up.
The SSF for the bamboo industry will have the government-owned University of Antique (UA) main campus in Sibalom as its cooperator. It will manage the equipment that will be purchased out of the PHP20 million fund.
The DTI director also said that aside from the SSF for the bamboo industry there will also be SSF for the herbal medicine of the Indigenous Peoples (IPs).
"The IPs have the necessary skills in the processing of herbs to become important ingredients for natural remedies that they are also beneficiaries of the SSF," she said.
IP provincial tribal leader Abel Pedro, in a previous interview, said that they are following up their request for the SSF on herbal medicine so that they could produce more liniment and other herbal medicines for stomachache, headache, cough, and many other diseases if they have the equipment such as their mixing bowl, boiling pot, and other cooking utensils.
"We intend to produce more herbal medicines to be displayed in the souvenir stores or other establishments so we could also improve our livelihood," Pedro said. (PNA)