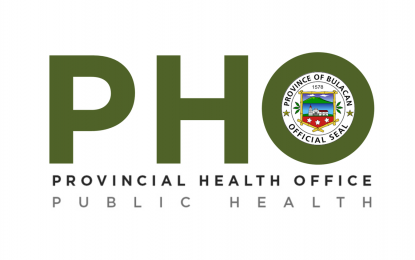 CITY OF MALOLOS, Bulacan -- The provincial government of Bulacan, through the Provincial Health Office-Public Health, has reiterated its warning to residents against waterborne diseases and other ailments associated with the rainy season.
Dr. Jocelyn Gomez, Provincial Health Officer, said on Tuesday that Bulakenyos should be alert against what they called "WILD", an acronym for Waterborne diseases (Cholera, Hepatitis A and Typhoid Fever), Influenza, Leptospirosis and Dengue.
Gomez said that drinking contaminated water is the primary cause of contracting cholera, hepatitis A and typhoid fever.
She said the consumption of improperly-handled and human waste-contaminated food is also another cause of contracting these diseases.
To ensure safety, she said that proper handling and preparation of food should always be observed.
Gomez also said that one can get influenza when wet clothes are just allowed to dry on the body.
Thus, she advised parents to make sure that their children bring raincoats and extra shirts when they go to school during the rainy season.
Influenza or flu is a viral infection that exhibits itself through a runny nose, fever, headache, sore throat, cough or other respiratory manifestations.
Meanwhile, to avoid leptospirosis, Gomez advised the public to avoid wading in floodwater which may be contaminated with the urine of infected animals, like rats.
"Prevention of leptospirosis is directed towards the elimination of rats and rodents in the home and avoiding contact with contaminated floodwater," she said.
From January to July last year, 11 suspected leptospirosis cases were reported in the different parts of the province.
Meanwhile, Governor Daniel R. Fernando believes that information dissemination is crucial to heighten the awareness of residents against illnesses.
"Every rainy day, we face these kinds of sicknesses so each one of us can know the preparations we should make because we know that prevention is better than cure," he said. (PNA)