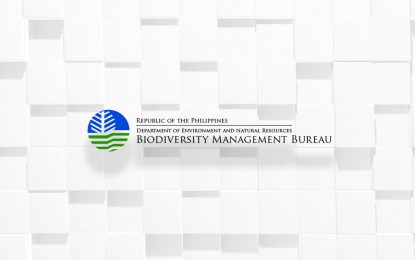 MANILA – The environment department's Biodiversity Management Bureau (BMB) is preparing to enforce the implementing the rules and regulations (IRR) of RA 11038 (Expanded National Integrated Protected Areas System or ENIPAS Act of 2018).
"We'll roll out the IRR provisions to the department's field implementers nationwide," BMB Protected Area Resources Management and Protection Section chief Norma Molinyawe said Tuesday on the side of the third National Indigenous Communities Conserved Territories and Areas (ICCA) conference in Quezon City.
Such rollout aims to help field implementers understand RA 11038's IRR provisions so they can effectively enforce these, she noted.
She said Department of Environment and Natural Resources Secretary Roy Cimatu approved the IRR in May this year.
RA 11038 established 94 protected areas in the country and provides for management of these sites, amending RA 7586 (NIPAS Act of 1992).
Among such protected areas are the Ninoy Aquino Parks and Wildlife Center in Quezon City and the Las Piñas-Parañaque Critical Habitat and Ecotourism Area.
North Luzon field implementers will comprise the first cluster of rollout participants who will learn about RA 11038's IRR provisions, noted Molinyawe.
She said the rollout will begin this July and will continue throughout 2019 to cover field implementers in other parts of the country as well.
The third National ICCA Conference gathered various agencies and stakeholders concerned to look into institutionalizing involvement of Philippine indigenous peoples (IPs) in conservation efforts nationwide.
IPs are knowledgeable about territories they occupy and have respective time-tested strategies benefiting the environment so government must involve them in such efforts, noted Sam Pedragosa who's team manager of the ICCA project which BMB is piloting in Kalinga, Ifugao, Nueva Vizcaya, Aurora, Bataan, Palawan, Bukidnon, North Cotabato, Agusan del Sur, and Surigao del Sur provinces.
He said involving IPs in conservation is in line with RA 11038.
"Under such law, areas covered by IPs will be governed and managed by them," he said.
Datu Ireneo 'Makalipay' Rico was among IP leaders who shared, during the conference, their respective tribal communities' experience in being part of the project.
He said his community's knowledge of its territory helped facilitate the conduct of the project's ICCA documentation, mapping and registration in Agusan del Sur province's Esperanza municipality.
According to United Nation Development Program (UNDP), ICCAs are "natural and/or modified ecosystems containing significant biodiversity values, ecological services and cultural values, voluntarily conserved by IPs and local communities -- both sedentary and mobile -- through customary laws or other effective means."
However, UNDP noted that ICCAs are generally poorly understood and neglected governance methods for conservation aside from being unrecognized in official protected area systems and livelihood and development plans.
Earlier, Pedragosa said proposed that policies drafted during the September 2015-August 2019 ICCA project can serve as inputs for institutionalizing IPs' involvement in conservation.
"Hopefully, agencies concerned can follow through and translate these into policy issuances," he said. (PNA)