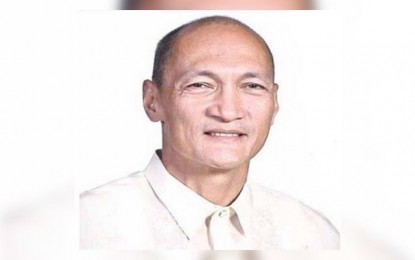 MANILA -- Philippine Health Insurance Corp. (PhilHealth) president and chief executive officer Ricardo Morales is looking into the reorganization of PhilHealth to provide the public better health care services in line with the full implementation of the Universal Health Care law.
"I'm thinking about the organizational chart, maybe we need to reorganize it, in order to deliver more responsive services," Morales said in a press conference on Tuesday at the PhilHealth headquarters in Pasig City.
Morales, a retired military general, was appointed as PhilHealth chief on June 25 by President Rodrigo Duterte following the ghost claim issues which hounded the corporation in the past months.
"We want to resolve all the issues as soon as possible but we can't give a timeline because we have 12 lawyers and their assistants and they're handling about 15,000 cases, not including the new cases that are coming in," he said.
Citing that there are about 20,000 cases on fraudulent claims filed since 2015, Morales said the PhilHealth has resolved around 6,000 cases to date.
"It's good that there are reports on these that are coming, but the problem is how fast can we process these reports.
Depende siguro sa amount involved, kapag malaki ang butas, dapat siguro unahin mo 'yun kasi baka maubusan tayo ng pondo (It would depend maybe on the amount involved, for our funds not to be depleted we might need to resolve cases involving big money)," he said.
Morales added the reorganization would help the PhilHealth "manage the expectations of Filipinos when the Universal Health Care law comes into full swing".
"Under it, everybody is a beneficiary whether you can pay or not pay the premium, you'll be provided health care. We are anticipating magiging (there will be) two million claims a month, so you should imagine the amount of work we are ready to support under the administration," he said.
Looking at a top-to-bottom reorganization based on the "form follows function" concept, Morales said he cannot provide a timeline yet as he is still working on its details.
"I'm looking at what are the boxes that have to be moved, new boxes, their relationship. We will be conducting a study on this like what changes to be made, positions that are going to be created, positions that are going to be merged," he said. (PNA)