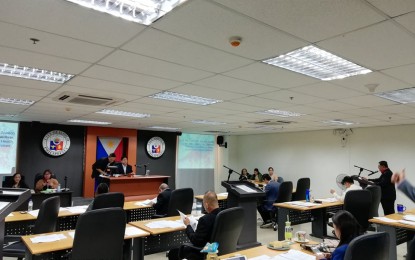 ILOILO CITY – Alarmed by the increase in dengue cases, Iloilo City Mayor Jerry P. Treñas signed on Monday an order declaring an outbreak in the metropolis.
"The alarming increase of dengue cases in the city is continuing to rise everyday with more than three patients who are being positive for dengue test," the mayor stated in his Executive Order 23.
He added that this highly-urbanized city has "reached an epidemic and alert thresholds as per standards of the Department of Health".
Data from the Iloilo City Epidemiology and Surveillance Unit (ICESU) showed that from January to July 13, the city has 868 cases with six deaths, which is equivalent to 416.7 percent increase when compared with the same period last year.
Moreover, 37 barangays have clustering of cases. The clustering refers to three or more cases in a barangay within four consecutive weeks.
Prior to the declaration of the outbreak, the city government already launched its Anti-Dengue Prevention Program in Barangay Calumpang, Molo highlighted by the simultaneous cleanup in the city's 180 barangays over the weekend.
In his privilege speech delivered in Tuesday's regular session of the Sangguniang Panlungsod (SP), Councilor Allan Zaldivar said that the cleanup drive did not end on July 20 but "it will endure until its purpose is realized".
"As chairman of the committee on health, it is my commitment to see to it that all barangays consistently do their do-day. It is important that each and every person in the barangay will be vigilant and be empowered individually making unnecessary forces to defend themselves from the ill-effects of dengue," he said.
He also revealed the commitment of various hospitals situated in Iloilo City to "extend their bed capacity limit just to accommodate dengue-affected patients" during a meeting with hospital administrators on July 19.
They, however, recommended the classifying of patients according to the severity of the cases to determine if they must be admitted or not and for barangay health centers to be utilized even just for monitoring purposes. (PNA)