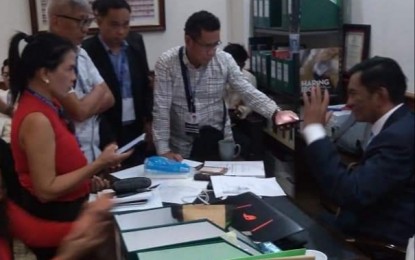 LEGAZPI CITY---Albay 2nd District Representative Joey Salceda has expressed concern on the continuing rise in the number of dengue patients nationwide and urged the Department of Health to intensify the fight against the mosquito-borne disease.
Salceda, in an interview early this week, said the 491 deaths because of dengue is unacceptable in terms of policy.
"The 85 percent increase of dengue cases nationwide is worst…one death is too many and the 491 deaths show systemic failure," he pointed out.
Salceda added that the DOH should use its funds to continue the fight against dengue, particularly by campaigning for the "4S" strategy against the viral disease.
He expressed belief that one of the reasons dengue cases rose was the election period this year as local government officials spent much time campaigning, thus putting the efforts to fight dengue on the sidelines.
Salceda said if local government units would continue to be uncooperative, then the DOH should rationalize their functions.
He urged the Health department to institutionalize its campaign and programs against dengue so that even if there is a new set of officials after the election, the governors, congressmen and mayors will continue the laid- out policies that would redound to the good health of their constituents.
Salceda likewise said DOH should organize community teams with the 6,798 barangay health workers nationwide, that would actively conduct health consultations and medical check-ups in the villages. (PNA)