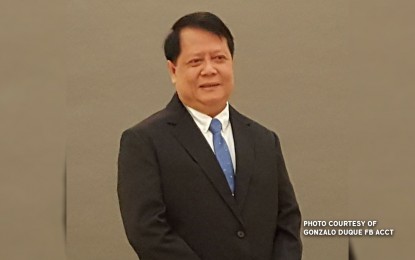 MANILA -- President Rodrigo Duterte has named Social Security Commission (SSC) Commissioner Gonzalo Duque as Philippine Coconut Authority (PCA) administrator.
Presidential Spokesperson Salvador Panelo on Monday confirmed Duque's appointment as the new PCA chief in a text message to reporters.
"Confirmed, as Administrator," Panelo said.
Duque is the brother of Health Secretary Francisco Duque III.
Prior to being SSC Commissioner, Duque served as a Vice Governor of Pangasinan from 1987 to 1992, Panelo said.
He was also designated director and later promoted to deputy administrator at the Philippine Overseas Employment Administration (POEA).
Moreover, Duque was active in the academe as he has served the Lyceum Northwestern University for 17 years as Chancellor, Executive Vice President, Chairman of the Board of Trustees, and fourth President.
"With his credentials, we expect a man of competence and integrity in the likes of Mr. Duque to champion the cause of the Filipino cocount farmers," Panelo said in a statement.
Duque's appointment comes after Duterte named former Philippine Air Force (PAF) chief Lt. Gen. Galileo Gerard Kintanar as head of the PCA board on December 2018. (PNA)