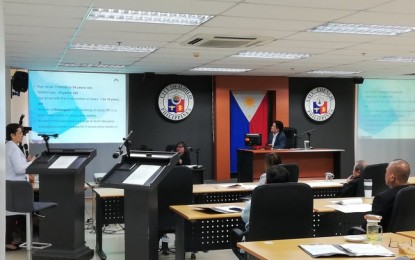 ILOILO CITY -- The Sangguniang Panlungsod (SP) is now calling on the Department of Education (DepEd) and the Commission on Higher Education (Ched) to suspend the wearing of school uniforms amid dengue outbreak in Iloilo City.
The suspension as per Resolution No. 2019-278 passed unanimously by the SP was meant for all levels, both public and private schools.
"Students or pupils should wear jogging pants or long pants while in school until the dengue cases in Iloilo City are controlled," the resolution stated.
In a follow-up interview on Tuesday, councilor Lyndon Acap said the suspension of the use of school uniform is not new because he was informed that the DepEd already has implemented the optional use of uniforms.
"To avoid confusion, it would be better if they can declare (the suspension) so once and for all we can protect the children from dengue mosquitoes," Acap said.
He added that since dengue vectors are low-flying, then the target is usually the legs of children. This makes children who are wearing skirts or short socks "vulnerable". He said that it would be better if they wear long pants or jogging pants.
The period of suspension, he said, will depend on how "massive" the cases are and if the cases are already declining.
"It's not for us to declare the lifting of the suspension because it depends on the effects of the program that we launched in the city," he added.
On July 20, the city government launched its citywide program to raise public awareness about dengue.
Last Friday, the SP placed the city under state of calamity due to dengue.
As of 3 p.m. of July 30, data from the City Health Office (CHO) revealed that the city has 1,150 dengue cases with nine deaths. (PNA)