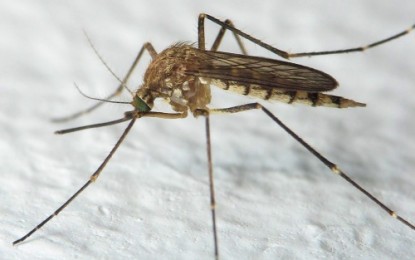 GENERAL SANTOS CITY -- The City Health Office (CHO) has stepped up its monitoring and interventions in local schools to contain and prevent the spread of the deadly dengue fever.
Dr. Lalaine Calonzo, assistant city health officer, said they have implemented various measures to ensure that schools will be free from dengue in coordination with the Department of Education (DepEd) city division and school personnel.
She said the initiative is mainly focused on the conduct of daily cleanup activities in classrooms and within school premises of the possible breeding places of dengue-carrying mosquitoes.
Calonzo said they advised teachers, learners and other school personnel to conduct "Operation Kulob" or turn upside down all water containers before they leave the classrooms in the afternoon and weekends, as dengue carrying mosquitos breed in clean water.
She said the CHO has also installed Olyset nets in "almost all schools" within the city as part of the anti-dengue program.
DepEd records showed the city has a total of 68 elementary and 26 secondary and senior high schools in 14 districts.
The Olyset nets, which are made of polyethylene, are treated with chemicals that can repel and kill mosquitoes which can cause dengue.
"We previously provided Olyset nets just for the doors but now we installed also them in the windows of our classrooms to totally prevent the entry of the mosquitoes," she said in a radio interview on Sunday.
Citing their monitoring, she said there is a possibility that some of the recorded dengue cases among school children were transmitted in the schools.
As of Aug. 2, the CHO already recorded a total of 720 dengue cases, with two deaths, in the city's 26 barangays since January this year.
Such figure is 41 percent higher when compared to the 510 cases recorded in the same period last year.
But from July 26 to Aug. 2, Calonzo said they recorded an increase of 77 cases and many of these were schoolchildren.
"Our school children spend most of their day in schools so it is important for the premises to remain free from dengue," she said. (PNA)