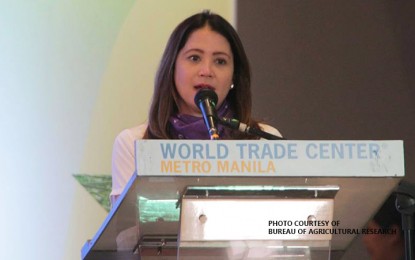 MANILA-- No significant drop in the arrivals of Chinese tourists is seen as the Philippine government moves to augment the visa policy for China, Department of Tourism (DOT) Secretary Bernadette Romulo-Puyat said Tuesday.
The remarks came after Presidential Spokesperson Salvador Panelo confirmed that the Department of Foreign Affairs' (DFA) proposal to stamp the Philippine visa on Chinese passports instead of the usual practice of placing it in a paper upon their arrival.
"Pareho lang (It will be the same). Very minimal," Romulo-Puyat said when asked if the new immigration measure will affect the arrivals of Chinese tourists to the country.
Romulo-Puyat also clarified that the visa upon arrival privilege for Chinese tourists is a "hybrid" type compared to the typical visas issued in a host country.
She said the visas still have to be processed by a tour operator accredited by the DOT in the Philippines before it is approved by the Bureau of Immigration (BI).
"This visa upon arrival is hybrid. They can't just come to the Philippines and be issued with the visa readily. It still has to go through the process," she said.
"It goes through 10 days. So unlike the normal visa upon arrival, it still passes through the BI for 10 days," she added.
Earlier, Malacañang said the DFA will soon be issuing protocols in line with the new visa procedures.
The DOT, meanwhile, assured it will cooperate with both the DFA and the BI on the proposed measure.
"We believe it will be the same but of course we need to strengthen the enforcement at the BI and we are all for it," Romulo-Puyat told reporters. (PNA)