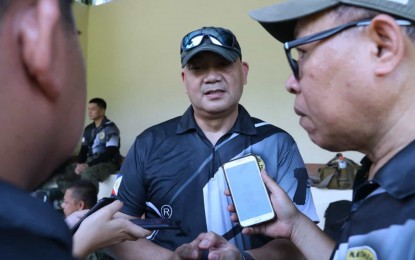 MANILA -- The Philippine Army (PA) is set to activate its Aviation Regiment within this year as part of its modernization efforts.
"We'll be activating the regiment this year and we'll be equipping (it) gradually," Col. Romulo Manuel, Army chief of plans, said in an interview with reporters in Fort Bonifacio, Taguig City Wednesday.
Manuel also said around four to eight helicopters will be acquired for the PA's Aviation Regiment and there are Army pilots undergoing training in civilian flight schools on how to operate these aircraft.
He added that that the multiple launch rocket system (MLRS) acquired from South Korea will undergo its second visual inspection anytime soon.
"May pinag-usapan sa (there are talks on what to use as) transport system (for the MLRS)," Manuel said.
He said the South Korean-acquired MLRS, the "Kooryung," has a range of 48 kilometers to 80 kilometers and that it is composed of four batteries with one going to the Philippine Marine Corps.
A battery consists of six launcher tubes or artillery pieces. Manuel said the MLRS can be used for internal and territorial or external defense.
Aside from this, the Army official also said ongoing procurement programs for the PA include the acquisition program for 155 mm self-propelled artillery which can be used for territorial defense and other land-based weapons systems.
"Actually, the Revised Armed Forces Modernization is for all, not only for the Air Force and Navy, including the Army. We have different Horizons (which consists of three) so right now we are in the Second Horizon to procure equipment so it's ready, the President (Rodrigo Duterte) has allotted funds for the procurement of like modern equipment, like self-propelled artillery, this will be used in the territorial defense, right now the Army is contemplating to buy one land-based system, we have already upgraded our air aviation, from (Army) Aviation Battalion, it will be upgraded to (Army) Aviation Regiment wherein our Army will have its own helicopters to support its ground forces," he added.
The Revised Armed Forces of the Philippines Modernization Program started in 2013 and will end in 2028.
The modernization program's First Horizon started in 2013 and ended in 2017 while the Second Horizon started in 2018 and will end in 2023. (PNA)