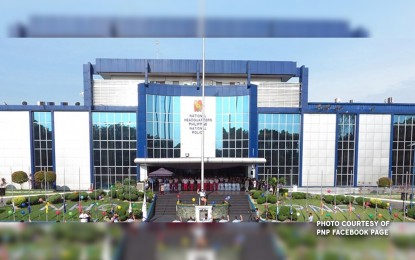 MANILA -- The Philippine National Police (PNP) will strengthen its cyber-patrolling to curb illegal and terrorism-related activities in online platforms.
Brig. Gen. Dennis Agustin, PNP Anti-Cybercrime Group (ACG) director, said this measure includes thorough gathering of information and details to thwart any possible illegal activities.
"We are now looking into some online sites that may serve as a platform to promote and provide open grounds to plot and exhibit violence and terrorism," Agustin said.
The PNP-ACG has also conducted a probe on a Philippines-based website that is being linked to the recent mass shooting incident in the United States that left more than 20 people dead.
Agustin, in a report, revealed that the present owner of "8Chan" or Infinite Chan/Infinity Chan" Jim Watkins is probably still in the Philippines but has since moved out of his leased apartment.
The website 8Chan, which allegedly contains racist posts and commentaries, is reportedly owned and maintained by an American who has been living in the Philippines for more than a decade now.
It is being linked to the mass shooting in El Paso, Texas as the site allegedly allows posting of racists commentaries that may spur a person to carry out attacks.
Agustin said cyber-patrolling will also help determine and confirm the whereabouts of Watkins and his online operations since he is currently based in the country.
PNP chief Gen. Oscar Albayalde earlier assured that the police force remains vigilant and continues to be aggressive in intelligence and information gathering to quell any possible terror threats.
Albayalde said the Filipino people should stand united in fighting terrorism, particularly the ISIS (Islamic State of Iraq and Syria). (PNA)