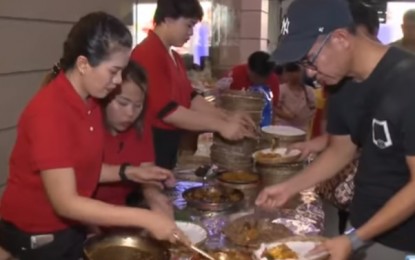 MANILA -- The Department of Labor and Employment (DOLE) is looking to release the implementing rules and regulations (IRR) of Republic Act 11360 or the Service Charge Law within three months, Secretary Silvestre Bello III said Monday.
"We have 90 days to craft the IRR but we don't intend to maximize it. Instead, we hope to come up with it as soon as possible so our workers in hotels and restaurants can finally receive reasonable incentives from their hard work and quality services," Bello said in a statement.
The law, signed by President Rodrigo Duterte last August 7, mandates a 100-percent equal distribution of service charges collected, among rank-and-file and supervisory employees of hotels, restaurants and similar establishments (HRSEs).
It amends Article 96 of the Labor Code, which only provides workers with 85 percent of the service charge collection while the remaining 15 percent will go to the management.
"The law will keep our workers in the hotel and restaurants motivated in providing quality services, as well as a chance to give them a simple reward for their hard work," Bello added.
Under the new law, all service charges shall be distributed completely and equally among the covered workers, except managerial employees.
It also mandates the establishment of a grievance mechanism to resolve any dispute between employees and the management on the distribution of the service charge.
Workers can fully receive their equal distribution from the full collected service charges 15 days after the publication of its IRR in a newspaper of general circulation.
A group of hotel and restaurant workers has welcomed the signing of the Service Charge Law, as it will raise the take-home pay of workers of HRSEs that collect service charges. (PNA)