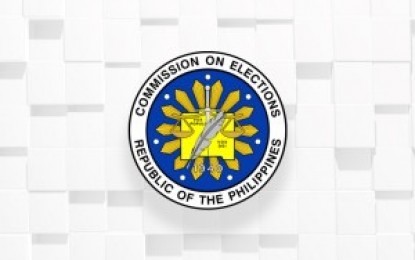 MANILA -- Despite proposals to postpone the May 11, 2020 Barangay and Sangguniang Kabataan Elections (BSKE), the Commission on Elections (Comelec) on Tuesday released the calendar of activities for the polls.
Based on Comelec Resolution 10573, which was promulgated on August 15, the poll body set the dates for the activities, as well as prohibited acts for the country's next electoral exercise.
Among the scheduled activities is the period for the filing of Certificates of Candidacy (COC), which is set to start on March 12 and end on March 19 next year.
The election period will be from March 12 to May 18 next year.
Prohibited during this period are the alteration of precincts or establishment of new precincts; carrying of firearms or other deadly weapons; use of security personnel or bodyguards by candidates; transfer of officers and employees in civil service; and suspension of any elective local officer.
Meanwhile, candidates will be given nine days to campaign from May 1 to May 9.
During the campaign period, the poll body will bar any donation or gift in cash or in kind, as well as the appointment or use of special policemen or confidential agents.
Also prohibited are the construction or maintenance of barangay funded roads and bridges, appointment or hiring of new employees, creation of new positions, promotion, giving of salary increases, remuneration or privileges.
Campaigning on the eve of Election Day, May 10, will also not be allowed.
On Election Day, voting period in polling precincts will start at 7 a.m. and will end at 3 p.m.
All candidates will be required to file their Statement of Contributions and Expenditures (SOCE) until June 10.
Several bills have been filed in Congress seeking to move the May 2020 village and youth polls to October 2022.
In his fourth State of the Nation Address in July, President Rodrigo Duterte also pushed for the holding of village and youth polls in 2022 to provide ample time for local officials to finish their programs and projects. (PNA)