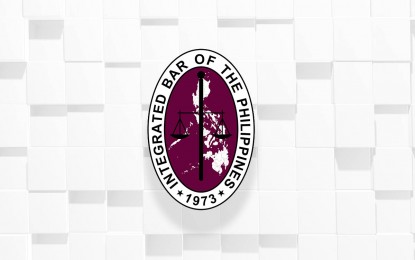 MANILA -- The Integrated Bar of the Philippines (IBP) on Friday expressed support for a closer scrutiny of prisoners entitled to shortened sentences through credits for good conduct while behind bars, under Republic Act (RA) 10592.
In a statement, IBP national president Domingo Egon Q. Cayosa said the legislation "was a valid act of Congress and was for good purposes: reformative approach in dealing with criminal offenders and to decongest the overflowing jails."
Cayosa said the retroactive application stated in a Supreme Court (SC) ruling is in accordance with constitutional principles and the clear mandate of Article 22 of the Revised Penal Code, which gives retroactive effect to laws when they are favorable to the accused.
The IBP said it supports the public clamor that the prisoners proposed to be released, especially those found guilty of heinous crimes, be carefully reviewed by the Department of Justice (DOJ).
"We suggest that the basis for an evaluation of good conduct and the computation of shortened imprisonment be made more transparent," it said, suggesting that "uploading these on the websites of the DOJ and of the penal institutions, as well as informing the private offended parties and their families much earlier, would be welcome," it said.
The IBP also noted that amendments to the law may be necessary.
"Refinements and safeguards may be introduced in the implementation or through curative legislation," Cayosa said.
In 2013, former president Benigno Aquino III signed into law RA 10592 or the Good Conduct Time Allowance (GCTA), which expanded jail term reductions for good conduct of prisoners, a privilege that was originally provided for in the Revised Penal Code.
On June 25, the SC declared invalid Section 4, Rule 1 of the Implementing Rules and Regulations (IRR) of Republic Act 10592 amending portions of the Revised Penal Code.
The IRR provided for the prospective application of the GCTA of prisoners for good conduct, study, teaching, and mentoring service, and loyalty.
In striking down the provision, the High Court said it ran counter to Article 22 of the Revised Penal Code, which entitles an accused to the retroactive effect of laws affecting them.
This came in the wake of reports that former Calauan, Laguna mayor Antonio Sanchez is among those who will be entitled to an earlier release from prison under the new GCTA rules set by the SC ruling.
Sanchez was sentenced to seven counts of reclusion perpetua or up to 40 years imprisonment by the Pasig Regional Trial Court in 1995 for the rape-slay of University of the Philippines (UP) Los Baños student Eileen Sarmenta and the murder of her friend, Allan Gomez, in 1993.
Four years later, the Supreme Court upheld the lower court's ruling against Sanchez.
During a random inspection in 2010, jail officers seized a kilogram of shabu, with a street value of PHP1.5 million, concealed in one of the Blessed Virgin Mary statues inside the former mayor's cell at the New Bilibid Prison. (PNA)