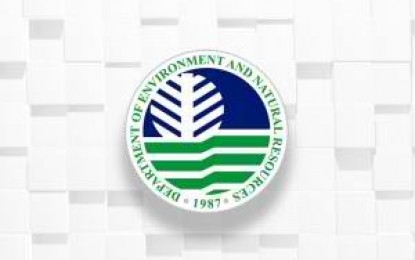 MANILA – The Department of Environment and Natural Resources (DENR) is open to volunteers for simultaneous coastal cleanup activities in the National Capital Region (NCR) during the annual International Coastal Cleanup Day (ICCD) next month.
Institutions and groups interested in joining the September 21 simultaneous cleanup, using their own resources, may already inform the DENR's NCR office about their respective plans to participate, said Precious Apostol, one of the agency's 2019 ICCD focal persons.
"They can write DENR-NCR to signify intention of joining the cleanup," Apostol said.
Informing the DENR-NCR as early as possible will help the agency ensure volunteers are well-distributed among the chosen 2019 ICCD cleanup sites and not merely concentrated in any of these locations, she noted.
"Two weeks before ICCD, clear coordination should have been established already between DENR-NCR and parties that expressed interest in joining the cleanup," she added.
According to Apostol, the 2019 ICCD cleanup sites in the NCR are the Baseco Beach and Polytechnic University of the Philippines in Manila, Gloria Maris-Cultural Center of the Philippines and SM by the Bay in Pasay City, Marine Tree Park in Navotas City, and the Las Piñas-Parañaque Critical Habitat and Ecotourism Area (LPPCHEA).
"Volunteers can choose to join the cleanup in any of those sites," she said.
In LPPCHEA, however, she said the DENR-NCR will limit the number of volunteers to only 1,000 people.
The LPPPCHEA covers some 175 hectares of wetland ecosystem and is the country's first declared critical habitat, according to the DENR.
The Ramsar Convention classified the LPPCHEA as a wetland of international importance due to the "critical role it plays in the survival of threatened, restricted-range and congregatory bird species."
The Ramsar Convention is the intergovernmental treaty that provides the framework for the conservation and wise use of wetlands and resources there.
Proclamation 470 series of 2003 declared the third Saturday of September every year as ICCD to promote public vigilance against waste on land and water.
"It is important that we protect our coastal and marine areas as 80 percent of Filipinos depend on fish for their protein requirements," Proclamation 470 states.
According to the DENR, the planned 2019 ICCD cleanup activities will collectively seek to battle for a trash-free Manila Bay.
The cleanup will complement the rehabilitation work in Manila Bay, which borders the 2019 ICCD sites.
The government is rehabilitating Manila Bay so it can be fit again for swimming and other forms of contact recreation as the Supreme Court had ordered in 2008.
Information gathered during ICCD events serve as inputs for increasingly educating people about solid waste management and developing solutions to the waste problem.
Proclamation 470 said the Philippines in 1994 joined the International Coastal Cleanup (ICC), the global environmental initiative of the US-based NGO The Ocean Conservancy with Environment Protection Agency.
"(The) ICC is the largest volunteer effort for the environment and is held every third Saturday of September of every year in over 199 countries and 554 US states and territories," Proclamation 470 added. (PNA)