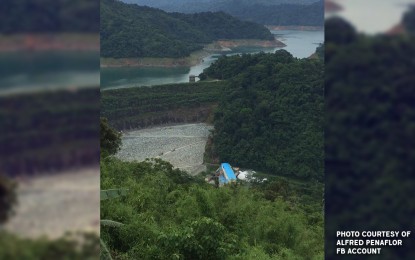 MANILA -- Angat Dam water level may not just reach the 180 meters minimum operating level (MOL) by end of this month but may even surpass it, hence brightening water supply prospects in service areas in Luzon.
"That's a very big possibility," Philippine Atmospheric, Geophysical and Astronomical Services Administration (PAGASA) hydrologist Jason Bausa said.
He said the expected amount of rainfall this month of August can help increase the dam's water level.
Angat Dam's water earlier this this level dipped below the MOL due to rainfall shortage amidst onslaught of drought-driving El Niño phenomenon.
Government's protocol is to suspend release of Angat water for irrigation if water dips to the MOL to ensure water supply for Metro Manila.
Angat's water level as of 6 a.m. Saturday (Aug. 24) was at 178.30 meters already, the data showed.
"That level is just 1.70 meters below the MOL -- strong day-long rainfall there may already raise Angat's water to the MOL," said Bausa.
He said expected rain this month is boosting Angat water's potential to go up past its minimum operating level of 180 meters.
For August 2019, PAGASA forecasted two to four tropical cyclones (TCs) in the Philippine area of responsibility.
TCs, "habagat", thunderstorms and low-pressure areas (LPAs) are among rain-bearing systems that can affect the country during the August 2019-January 2020 period, said PAGASA.
On Saturday, PAGASA forecaster Ezra Bulquerin said severe Tropical Storm Ineng (international name 'Bailu') will continue enhancing "habagat" while it moves away from the country.
Luzon in general may experience rain this weekend from Ineng-enhanced "habagat", he continued.
An LPA outside PAR at present may enter this area next week and may develop into a tropical cyclone which again may enhance more monsoon rains, he noted.
"Enhancement of 'habagat' will enable this weather system to bring more rain that may benefit Angat Dam," Bausa said.
Typhoon Hanna (international name: Lekima) earlier this month also enhanced "habagat", he recalled.
Rain from Hanna-enhanced "habagat" significantly increased quantity of water in Angat Dam so its water level rose, he added. (PNA)