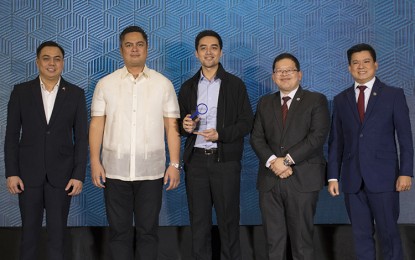 PASIG CITY – As the first local government unit (LGU) in the National Capital Region to pass an FOI ordinance, and the first LGU to implement the FOI Library Project, Pasig City has accomplished another feat as the first LGU to be onboard the electronic FOI (eFOI) portal.
With its inclusion in the eFOI portal, Pasig City's official records, documents, public records, data and papers pertaining to official acts, transactions or decisions can now be requested through the eFOI portal. The local government has opened its (digital) doors for the public to access this information leading to an open government and spurring citizen participation.
This new development in FOI is a complement to the Presidential Communications Operations Office (PCOO) and Department of the Interior and Local Government Joint Memorandum No. 2018-01 signed last October 9, 2018, which encourages local government units to operationalize the people's right to information and state policies of full public disclosure and transparency in the public service by enacting an ordinance or issuing a local chief executive's order on Freedom of Information (FOI).
"Information most needed by the people in the grassroots do not come from the National Government it is within the Local Government Units. Hence, our next battle is to operationalize FOI in the LGUs", said PCOO Assistant Secretary Kristian Ablan, who is also FOI PH Program Director, as he emphasized the need to institutionalize FOI in all facets of the government.
The Pasig City Government here, through the leadership of Mayor Vico Sotto, has been an exemplary Freedom of Information (FOI) advocate and a model of public service, transparency and accountability in local government.
Authored by then Councilor Sotto, Pasig City Ordinance No. 2018-37 or the Pasig Transparency Mechanism Ordinance was passed in September 2018.
FOI Philippines encourages all LGUs to follow suit in the advocacy of Pasig City and 13 other LGUs that have their own FOI ordinance.
Pasig City also established on July 15, 2019 "UGNAYAN SA PASIG UNIT" or Pasig City's Public Participation, Accountability and Transparency Unit -- office tasked to lead the implementation of FOI program of the city.
It aims to provide the public with an avenue for immediate assistance, easy access to documents related to information on various government services, projects, and transactions and encourages active public participation in crafting effective policies.
Meanwhile, the PCOO through FOI Philippines continues to advocate for the passage of an FOI law that will operationalize the Constitutional Right to Information in all branches of the government.
FOI Philippines is active in getting the support of all stakeholders to unite in ensuring for the immediate passage of an FOI law. (PCOO)