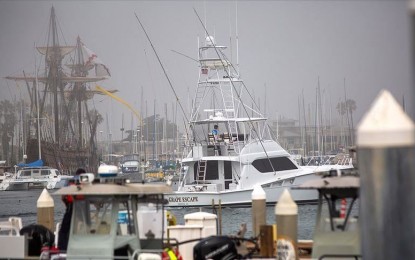 LOS ANGELES -- A total of 25 people were killed and nine others went missing after a fire broke out on a boat off Santa Cruz island in California, authorities said late Monday.
Five crew members were rescued, U.S. Coast Guard Matthew Kroll said.
The search for nine people who remain unaccounted for is ongoing, Kroll added.
There were 39 people on board the Labor Day weekend cruise taking divers to the Channel Islands. (Anadolu)