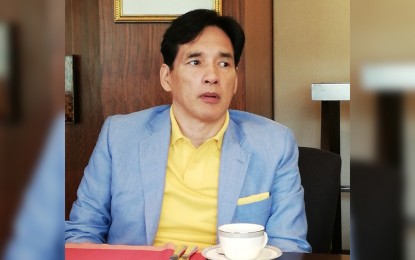 MANILA -- Emphasizing the emerging technologies that every industry must be able to adapt to, a Japanese university is urging Filipinos to avail of an MBA (Master of Business Administration) program, which they could take wherever they are.
GLOBIS University president, Yoshito Hori, was in Makati City on Friday, to offer the school's services.
"We need to educate (future) leaders; teach them how to use technology," he said in a press briefing.
Business schools are keeping abreast through adaption to smarter technologies, the executive added.
In GLOBIS, one can avail of a pre-MBA program, whether in campus or online; full-time MBA program in Tokyo; part-time MBA program that one can avail whether online or in campus, or a combination of both; and a two-year MBA online program.
Hori emphasized that taking the online course would save the student much more time, as they would not have to commute to the university.
"The lectures are (held) real-time. These are very casual discussions with the lecturers. There are case, studies, too. There are recitations, a student would click something, for instance, to raise his or her hand," he said.
The lecturers apparently use a course series designed to hone the management skills of future leaders.
According to Hori, the curriculum highlights the new role of business in the 21st century, combining technological capability with innovative mindset.
He also emphasized that GLOBIS, founded in 1992, was built by a group of entrepreneurs, and thus suitable for entrepreneurs and business leaders.
"At GLOBIS, we see an opportunity for disruption in MBA education. MBA education has remained almost the same despite the changes in the business landscape. I began to wonder how education will progress in 20 years' time. That was when we at GLOBIS started looking at opportunities for innovative disruption," Hori said.
The MBA program at GLOBIS touches on modern concepts, such as technology-enabled business models, social media, cybersecurity, as well as marketing, finance and management, he added. (PNA)