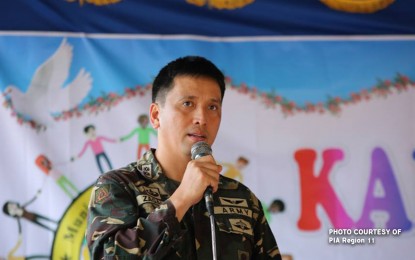 MANILA -- Two more brigade combat teams (BCTs) will be created to boost the Philippine Army's defense capabilities, a ranking military official said Sunday.
In an interview, Army Spokesperson Lt. Col. Ramon Zagala said the Army targeted to activate the second brigade combat team within the year and the third next year. The first BCT is based in Sulu.
The creation of more combat teams would allow the Army to have a force ready to fight threats, Zagala said.
The combat teams would consist of around 1,500 to 1,700 trained officers and enlisted personnel.
"It must be able to project power and dominate the enemy," he said.
Zagala said the brigade combat teams are planned to be a modern combined-arms team that is supported by "enablers" such as modern artillery, to include air defenses and land base missile systems and aviation.
"This BCT will have infantry, mechanized, artillery, aviation and special operations and other support enablers for them to be able to utilize the land power maneuver concept and utilize its capabilities to defeat current, emerging and future threats," Zagala added. (PNA)