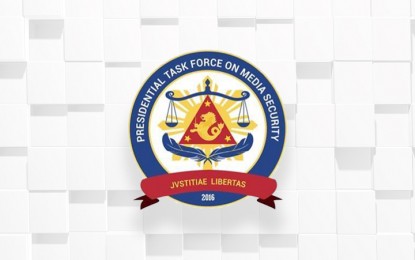 MANILA -- The Presidential Task Force on Media Security (PTFoMS) on Monday strongly denounced the vicious attack by still unidentified men on the printing plant of the Abante News Group in Barangay San Isidro, Parañaque City.
Initial reports said that four hooded armed men forcibly entered the premises at 1:57 a.m. on Monday by overpowering an unarmed security guard, doused the place with gasoline and set it on fire before fleeing on motorcycles.
The guard sustained minor injuries, according to the PTFoMS statement.
"(Abante's) Rey Marfil called me and he was very concerned with what happened," PTFoMS executive director, Undersecretary Joel Sy Egco said.
"He told me that they are not critical of the present administration and do not know any individual or group that may carry out such a dastardly act against the publication," he added.
Egco assured that the task force "will leave no stone unturned in pursuing this case and we will get to the bottom of this."
"We thank Mr. Marfil and Abante for their trust and confidence in the PTFoMS and we will not let them down," Egco said.
PTFoMS co-chairmen Justice Secretary Menardo Guevarra and Communications Secretary Martin Andanar instructed Egco to conduct a thorough investigation.
In response, Egco directed Lt. Col. Eder Collantes, the Task Force Chief of Investigation, to form a team of investigators.
Egco said he sought also assistance from the National Capital Region Office (NCRPO), vowing to monitor the investigation. (PR)