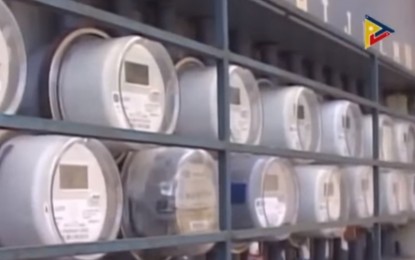 MANILA -- Efforts of distribution utilities (DUs) to ensure power supply for its customers are expected to further lower the country's inflation rate over the next decade, an economist said.
The Manila Electric Company (Meralco) on Monday signed five-year power supply agreements (PSAs) with three power generators that will provide a total of 500 megawatts (MW) mid-merit capacity, or those used depending on demand effective December 26, 2019.
These agreements were made after bids of First Gen Hydro Power Corporation, Phinma Energy Corporation, and South Premiere Power Corporation won over other companies during the competitive selection process (CSP) done last September 11 in line with the new policy of the Department of Energy (DOE).
Meralco said bulk or 58 percent of these capacities will come from natural gas, and 33 percent will be from renewable energy (RE).
These agreements are on top of the PSAs for 1,200MW baseload capacity, or the minimum power supply required over a certain period, that Meralco signed with several power generation companies last week.
Meralco said these agreements will allow their customers to save on electricity-related expenses because the DU was able to secure power requirements at prices cheaper than existing rates.
Rizal Commercial Banking Corporation (RCBC) chief economist Michael Ricafort, in a reply to e-mailed questions from the Philippine News Agency (PNA), said electricity accounts for about 7 percent of the consumer price index (CPI) basket.
He said savings from these PSAs are estimated to be about five percent or PHP9 billion per year.
These figures, in turn, are expected to slash inflation rate by about 0.3 to 0.35 percentage point annually over the next decade.
"This would somewhat help in achieving the government's inflation in coming years," Ricafort said.
From now until 2021, the government's inflation rate is expected to stay within 2 to 4-percent target.
Last August, rate of price increases declined to 1.7 percent, the lowest after the 1.8 percent in October 2016, after hitting years-high figure of 6.7 percent in September and October 2018 due to supply-side factors.
To date, average inflation stood at three percent, the mid-point of the government's target band.
"Lower inflation would help increase business/institutional/consumer incomes and spending, especially consumer spending, which accounts for about 70 percent of the economy and contribute to faster economic/GDP (gross domestic product) growth," Ricafort said.
In the first half of the year, economic growth, as measured by GDP averaged at 5.5 percent, lower than the 6 to 7-percent target set by economic managers for this year.
Authorities attributed this to the impact of the delay in the approval of this year's national budget, which hampered the government to spend based on the program since it worked on re-enacted budget until April.
Economic managers, however, believe that a recovery will be registered in the second half of the year because of the catch-up plan being implemented primarily by the Department of Public Works and Highways (DPWH) and the Department of Transportation (DOTr).
Ricafort said increased utilization of RE is a "big help" to the industry, especially since RE prices has declined in recent years.
It will also lessen reliance on imported coal and other petroleum products, which, in turn, would "make economic growth and development sustainable over the long-term especially in terms of reducing carbon emissions that cause air pollution and global warming/climate change."
This will also help the country meet its "international commitments on lowering carbon emissions especially in the energy sector," he added. (PNA)