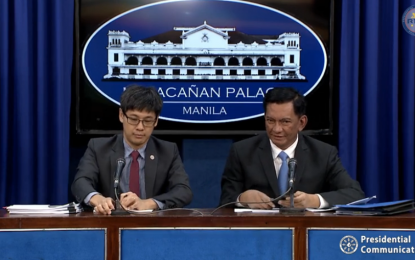 MANILA -- The Philippine government should enjoy the revenues coming from Philippine Offshore Gaming Operations (POGO) but it should also be prepared in case they leave the country, Albay Rep. Joey Salceda said on Wednesday.
Salceda, chair of the House of Representatives' Committee on Ways and Means, said there is a possibility that POGOs would leave the country because of China's policy against online gambling.
Earlier, Chinese Foreign Ministry spokesperson Geng Shuang called on the Philippines to ban online gambling, describing it as "most dangerous tumor in modern society."
President Rodrigo Duterte, however, rejected the proposed ban, saying it would result in people losing livelihood but warned operators to pay the right taxes.
"Enjoy while it lasts and prepare when they go," Salceda said in an economic briefing in Malacañang.
He reminded that POGOs are still considered legal in the Philippines and that dealing with them should be thoroughly studied.
"Remember, this is legal in the Philippines but considered illegal in China. So we need to see whether we need to… what is the correct strategy with dealing with them rather outside of taxing them properly because this definitely will pose systemic risk," Salceda said.
He noted that POGO returns reach 1 percent of the gross domestic product (GDP) and even hire more people than the business process outsourcing (BPO) sector.
"In terms of returns, my goodness! It's now breaching 1 percent of GDP. So, it's paying more wages than BPOs," he added.
The economist-lawmaker said his committee would soon conduct a hearing on the risks posed by POGOs.
"We are trying to assess it and then we will conduct a committee hearing, probably jointly with the other committee. This is not for one mind to crack. I'm telling you, it has returns. It's high risk...high risk, high return for the Philippines as an economy," Salceda said.
Finance Undersecretary Karl Chua, meanwhile, said the government would padlock POGOs that do not pay correct taxes through Oplan Kandado.
"We have an existing administrative regulation called Oplan Kandado. If you refuse to pay your proven liabilities repeatedly, then we will apply the Oplan Kandado fairly to anyone who doesn't comply," Chua said. (PNA)