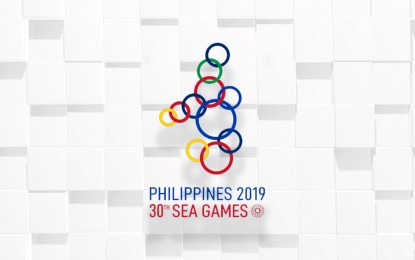 MANILA -- The Philippine swimming team has the tools to finally end the country's hunger for a gold medal in the 30th Southeast Asian Games.
Filipino tankers who donned the national colors in the recent FINA World Championships, starring Nicole Oliva, Luke Gebbie, Remedy Rule and James Deiparine will lead the 27-man national squad in ending that drought.
Also heading the Philippine cause during the aquatics competitions at the Fina-approved New Clark City Aquatics Center in Capas, Tarlac are Olympians Jessie Khing Lacuna and Jasmine Alkhaldi and homegrown talents Jerald Jacinto, Rafael and Miguel Barreto.
The Philippines has failed to bring home a gold medal ever since multiple gold-winner Miguel Molina retired after the 2009 SEA Games in Laos.
Former Palarong Pambansa standouts Xiandi Chua, Maurice Sacho Ilustre, Youth Olympian Roxanne Yu, Rosalee Santa Ana, Chloe Isleta and Thanya Dela Cruz aim to send the PH tankers back atop the medal podium.
Alberto Batungbacal, Jonathan Cook, Jarod Hatch, Jean-Pierre Khouzam and Jaden Olson also made it into the team after topping their respective events in the recent Philippine Swimming National Open at NCC.
Likewise joining the cast are Rian Tirol, Desirae Mangaong, Jazlynn Pak, Joy Rodgers, Miranda Renner and Australian siblings Georgia and Thomas Peregrina during the Games on Nov.30-Dec. 11.
Based on previous performances in the Fina world championships, Rule, Gebbie and Deiparine possess a high probability of clinching a gold.
Rule, an all-American from the University of Texas in the US NCAA, shattered five Philippine records during the world championships in Gwanju, South Korea last month.
The 24-year-old made the Olympic Selection Time (OST) B-cut in the women's 200m butterfly.
Gebbie, whose father hails from New Zealand, also reset the national record in the men's 100m free during the world championships with a time 49.94 seconds to surpass the OST B standard of 50.3 seconds.
Deiparine, meanwhile, is looking to turn both silver finishes in the 50m and 100m breaststroke during the 2017 SEAG in Kuala Lumpur into golden performances this time. (PR)