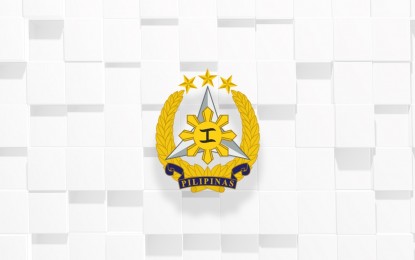 DUMAGUETE CITY -- The Armed Forces of the Philippines (AFP) has formed the Negros Anti-Insurgency Joint Task Force to speed up the resolution of the insurgency problem in the island.
The Joint Task Force (JTF) Negros was recently launched in compliance with the order of President Rodrigo Duterte during the 40th Cabinet Meeting, said Capt. Cenon Pancito III, chief of the 3rd Division Public Affairs Office of the 3rd Infantry Division of the Philippine Army.
Brig. Gen. Eric C. Vinoya, Assistant Division Commander of the 3ID, was designated as commander of JTF Negros.
In a telephone interview on Thursday, Pancito said the task force would be based in Bacolod City, Negros Occidental.
He explained that JTF Negros would take "operational control" of all AFP units in Negros Island and would be under the administrative control of 3ID and under the operational control of the AFP's Central Command.
"It is very hard to harmonize or synchronize the operations if there are two commanders and that is why we have to treat Negros Island as one and there should be also one commander to synchronize these efforts," Pancito said, referring to the two brigades in Negros Oriental and Negros Occidental.
Vinoya was quoted as saying in a media release that JTF Negros "intends to address (the) insurgency situation in the island, reduce and cease local and national and foreign terrorist groups and ultimately dismantle priority guerilla fronts in order to defeat" the Communist Party of the Philippines-New People's Army.
It is also aimed at not only addressing the roots of insurgency and fighting the enemies of government but "to develop good working relationships among its members and other stakeholders by adopting the whole-of-nation approach," as directed by President Rodrigo Duterte, Vinoya said.
"Ending insurgency to attain the desired sustainable peace and development does not only depend on the hands of the law enforcement agencies, military and police but also through the cooperation of all local government units and national government agencies. Hence, we are adopting the said national peace framework," he added. (PNA)