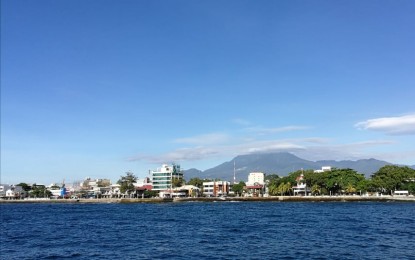 DUMAGUETE CITY -- The Negros Oriental Chamber of Commerce and Industry (NOCCI) and the Negros Oriental Hotel, Resort and Restaurant Association, Inc. (NOHRRA) are spearheading a basic pollution control officer (PCO) training here, in collaboration with the Pollution Control Association of the Philippines, Inc. (PICAPI) in Region 7 (Central Visayas).
The four-day capacity and capability training program to be held on Tuesday through Friday, is for all business enterprises and is in compliance with the Department of Environment and Natural Resources (DENR)-Environment Management Bureau (EMB) Department Administrative Order 2014-02 on the revised guidelines on PCO accreditation.
Dumaguete-based businessman Edward Du, Central Visayas regional governor of the Philippine Chamber of Commerce and Industry (PCCI) and former NOCCI president, said Monday that this is a long-overdue implementation of the order for business establishments here to have their own pollution control officers.
"We decided to bring the training to Dumaguete as it would be more costly for participants to go to Cebu if you factor in travel and accommodation expenses," Du said.
The training, to be held at the conference room of a local hotel here, will capacitate business establishments through their pollution control officers to be mindful of their respective environments and initiate and implement programs on waste disposal as well as minimizing pollution as prescribed by the law, he added.
Du, however, admitted that the training is on a first-come, first-served basis due to limited slots and therefore, participants from the business sector will be accommodated in batches.
He underscored the need for establishments to have pollution control officers although he understands that small and micro enterprises may not be able to comply with the order, considering the income/profit they make compared to the bigger businesses. (PNA)