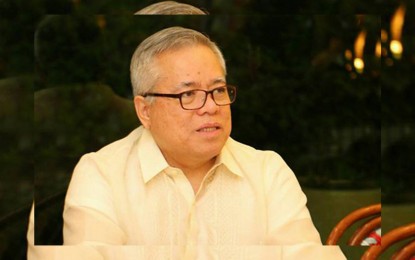 MANILA -- The Department of Trade and Industry (DTI) is seeking an initial PHP200 million to PHP300-million revolving fund for the implementation next year of a new law supporting the innovation activities especially of micro, small and medium enterprises (MSMEs) and enable them to become part of the global market.
DTI Secretary Ramon Lopez said the law, the Philippine Innovation Act, provides a revolving grants fund of PHP1 billion sourced from the General Appropriations Act (GAA), and will be administered by the National Innovation Council (NIC).
"We are making an appeal to Congress, the Senate as we deliberate on the budget to include this part (revolving fund) that is included in the law but was not included yet (in the budget) kasi halos sabay, bagong labas yung law at the same time nagde deliberate na sa budget for 2020 (the new law was just recently signed while the 2020 budget is being deliberated)," he told reporters Monday on the sidelines of inclusive innovation conference.
Lopez said the amount will be used to support industries that shift into digital transformation, and businesses undertaking innovation activities.
He pointed out the law declares innovation as a vital component of national development and sustainable economic growth.
The Trade chief further said the implementing rules and regulations (IRR) for the Philippine Innovation Act, as well as of the Innovative Startup Act, another landmark law on innovation, are currently being formulated and are expected to be out by next month.
Meanwhile, Lopez also bared they are looking for the establishment of startup ecozones nationwide as provided by the Innovative Startup Act.
"Right now, we are looking at ecozones for startups, not the usual PEZA (Philippine Economic Zone Authority) ecozone… it could still be under BOI (Board of Investments) but could be separate kasi (because) this is under the law," he said.
The law also creates under each lead host agency a startup grant fund to provide initial and supplemental grants-in-aid for startups/ startup enablers. It also calls for the creation of startup visas.
The DTI, Department of Science and Technology (DOST), and Department of Information and Communications Technology (DICT) are lead host agencies to promulgate appropriate policies and guidelines for the coordinated implementation of the program.
"It can be a co-working space type, as long as the other enablers and support, digital infrastructures, internet are there to support their operations (to) lower their cost. Practically, those are the usual needs (of startups)," Lopez added. (PNA)