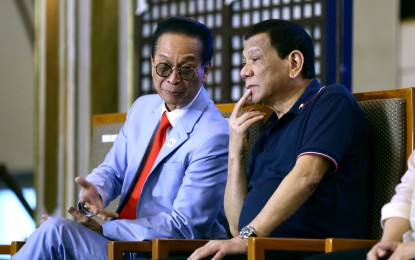 MANILA -- Malacañang on Tuesday dismissed an international rights watchdog's report that President Rodrigo Duterte's "aggressive rhetoric" may have made the risk faced by environmental activists and land defenders in the country worse.
"I do not think so. You know, when somebody dies, we have to investigate whether or not that concerns whatever advocacy he has or that is a personal thing," Presidential Spokesperson Salvador Panelo said in a Palace briefing.
A July report from Global Witness showed that the Philippines is now considered the deadliest country in the world for land defenders with 30 killings in the country last year.
Senior Global Witness campaigner Ben Leather said there has been a huge jump in the killings of land and environmental defenders including indigenous activists since the President assumed office in 2016.
It also showed that since Duterte became President in July 2016, there are at least 113 murdered environmental activists and land defenders while no fewer than 65 were killed in the three years before his administration.
"The President's aggressive rhetoric against defenders, coupled with the climate of violence and impunity fostered by his drugs war, has only made things worse," Leather said.
Panelo said Leather should not "generalize" without investigating first.
"We cannot just generalize," Panelo said. (PNA)