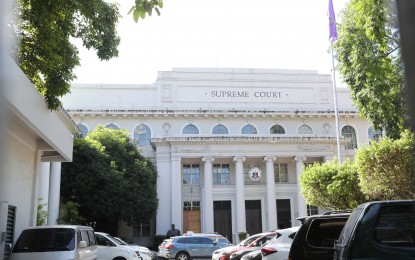 MANILA -- Catholic prelates are hoping that the next Chief Justice (CJ) of the Supreme Court will support key Christian values.
According to Cubao Bishop Honesto Ongtioco, the next head of the High Court should be an advocate of life and family.
"We hope that the next CJ would uphold important Christian values like love for life not death penalty and divorce and same-sex marriage," he said in an interview Friday.
For his part, Sorgoson Bishop Arturo Bastes added that they will be praying that the country's incoming top judge will promote the advocacy of the Catholic Church.
"The CJ should be against same-sex marriage, divorce and death penalty. This CJ would be perfect for a Catholic nation such as ours. We will pray for such a man/woman to be the CJ of the Philippines, the most Catholic country in the world," Bastes added.
Manila Auxiliary Bishop Broderick Pabillo also wanted the next top magistrate to follow the rule of law and abide by the Constitution.
On Wednesday, the Judicial and Bar Council held its public interview on the nominees for the judiciary's top post, which included Associate Justices Diosdado Peralta, Estela Perlas-Bernabe, Andres Reyes Jr. and Jose Reyes Jr.
Chief Justice Lucas Bersamin will mandatorily retire from the service upon turning 70 on October 18.
President Rodrigo Duterte has 90 days from the date of vacancy to appoint the next Chief Justice of the high tribunal. (PNA)