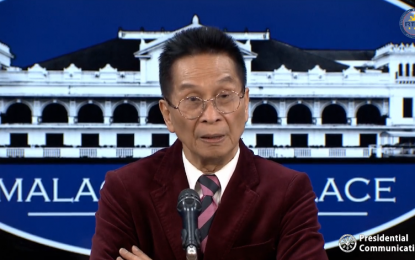 MANILA -- The Philippine government is sympathizing with the government and residents affected by one of the worst typhoons to hit Japan, which killed over 20 people, Malacañang said on Sunday.
Presidential Spokesperson Salvador Panelo made this remark after typhoon Hagibis triggered floods and landslides, which led to the evacuation of millions of people in Japan.
"On behalf of the Filipino people, President Rodrigo Roa Duterte expresses his deep sympathy to the people and government of Japan for those who perished, were injured, or found themselves homeless in the aftermath of the strongest typhoon to hit Japan in decades," Panelo said in a statement.
Panelo said the Philippine Embassy in Tokyo is closely monitoring the situation and is coordinating with the Filipino community in typhoon-affected areas in Japan.
He noted that the Department of Foreign Affairs is also reaching out to its Japanese counterpart to provide humanitarian assistance.
Reports showed that Hagibis made landfall in the Izu Peninsula on Japan's main island at 7 p.m. Saturday and left residential areas flooded.
Typhoon Hagibis, meaning "swift" in the Philippine language Tagalog, could bring rainfall amounts not seen since a deadly typhoon in 1958, according to the Japan Meteorological Agency.
Japanese Prime Minister Shinzo Abe has convened an emergency meeting and asked the public to remain vigilant of landslides and other hazards. (PNA)