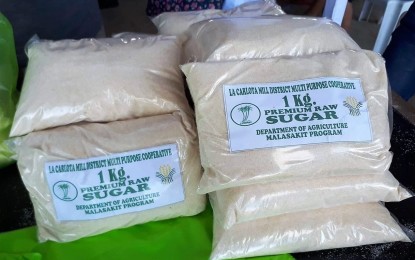 BACOLOD CITY -- Provincial government officials and businessmen in Negros Occidental have aired their support to the sugar industry amid the opposition of stakeholders to liberalize sugar importation.
Vice Governor Jeffrey Ferrer said the Provincial Board during their regular session on Tuesday passed a resolution appealing to President Rodrigo Duterte not to allow the sugar import liberalization.
"The voice of the provincial officials should also be heard that's why we are appealing to the President," the vice governor said.
Ferrer pointed out that Negros Occidental, which produces 55 percent of the country's sugar output, would be adversely affected if the liberalization of sugar imports will push through.
Previously, the Provincial Board, under then vice governor and now governor Eugenio Jose Lacson, also approved a resolution opposing the proposal to liberalize the sugar industry.
The resolution stated that the proposal would spell the demise of the local sugar industry, which is the lifeblood of Negros Occidental, adding that the move would open the floodgate to the unregulated entry of sugar being dumped by Southeast Asian neighbors with surplus production.
"We all know that sugar is still the biggest industry in the province. About 85 percent of our sugarcane farmers are agrarian reform beneficiaries. The effects of sugar import liberalization will drastically affect them," the governor said on Monday.
Meanwhile, the Metro Bacolod Chamber of Commerce and Industry (MBCCI) is optimistic their resolutions supporting the sugar industry will be approved during the 45th Philippine Business Conference in Manila, which starts Wednesday.
Frank Carbon, chief executive officer of MBCCI, said the whole organization of the Philippine Chamber of Commerce and Industry (PCCI) has realized that the PHP90-billion annual contribution of the sugar industry to the country's economy should not be overlooked.
"I believe our two resolutions will be carried by the conference and presented to President Rodrigo Duterte," he said.
Last August, the MBCCI and other business chambers in Regions 6, 7 and 8 passed two resolutions supporting the sugar industry during the 28th Visayas Area Business Conference held in Leyte.
The first resolution requested the Sugar Regulatory Administration (SRA) and Department of Trade and Industry (DTI) to work together, with the help of the Congress, in reclaiming the PHP2-billion Sugar Industry Development Act (SIDA) fund.
The other resolution urged the SRA along with the DTI and National Economic and Development Authority (NEDA) to rationalize sugar imports.
The rationalization of sugar importation should be based on a careful analysis of projected production versus domestic demand and in consultation with the stakeholders, the resolution added.
It added that rationalization should be based on an accurate and fair determination of demand by industrial users, food exporters and domestic consumers of sugar.
"That's how important the sugar industry is to the PCCI," he added. (PNA)