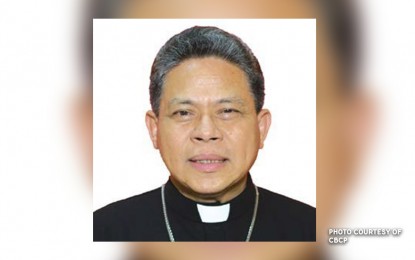 MANILA -- A Catholic prelate on Thursday urged the faithful to change and start caring for the environment.
"Let us not destroy the environment, which the Lord has gifted us. Mother Earth groans in pain due to some irresponsible selfish persons destroying our mountains and polluting our rivers and seas," Ozamiz Archbishop Martin Jumoad said in an interview.
"The earthquake last night (Wednesday) is a warning. Repent and change our evil deeds," he added.
Jumoad said what is happening only shows that people cannot control everything.
"The earthquake felt last night was too scary. We felt it too here in Ozamiz City. But every event serves as a reminder that we are not in control of everything," he said.
"Someone great is the Most Powerful. Maybe, we have become more materialistic and selfish and the Lord reminds us to change our ways," Jumoad added.
At least five people perished and scores of others were injured after a magnitude 6.3 earthquake shook Tulunan, North Cotabato and other parts of Mindanao on Wednesday night.
More than 100 aftershocks have been recorded by the Philippine Institute of Volcanology and Seismology. (PNA)