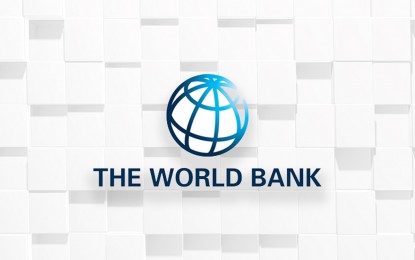 MANILA -- Poverty incidence in the Philippines is expected to fall below 20 percent in 2020 and further decline until 2021, a year before President Rodrigo Duterte's term ends, according to the projections made by the World Bank (WB).
In its latest Macro Poverty Outlook for East Asia and the Pacific Report, the World Bank expects the poverty rate in the Philippines at 20.8 percent by the end of 2019, down from the estimated 24.5 percent in 2016.
The World Bank had estimated the Philippines' poverty incidence at 23.1 percent in 2017 and 21.9 percent in 2018.
In its latest report, the World Bank saw the poverty rate in the Philippines further declining to 19.8 percent in 2020 and 18.7 percent in 2021.
Presidential Spokesperson Salvador Panelo on Thursday said the Palace welcomed as "good news" the latest report of World Bank, which "recognizes the strength and resiliency of our domestic economy."
Panelo also thanked Duterte's economic and poverty reduction teams for doing a "splendid job in the past three years in moving the Philippines onwards," despite criticisms hurled against the administration.
"We consider this projection as consistent with the goal of our Philippine Development Plan crafted in 2017 where our economic managers targeted to reduce poverty incidence to 14 percent at the end of the term of President Duterte in 2022. This is equivalent to about six million people that are to be lifted out of poverty," he said in a statement.
The number of Filipinos living below the poverty line fell to 21 percent in the first half of 2018, compared to the 27.6 percent registered in the first half of 2015, based on data released by the Philippine Statistics Authority in April.
The dramatic decline in poverty has emboldened Duterte's promise of reducing poverty incidence to 14 percent by the end of his term.
Panelo said Duterte's office was optimistic that state departments and offices would double their efforts in implementing the government's anti-poverty initiatives.
"While this is proof that genuine and palpable change has indeed come, the Palace expects all officials and employees of relevant departments and agencies to double their efforts as they strive to provide more programs that our countrymen, especially those belonging to the marginalized sector, can beneficially take advantage of," he said. (PNA)