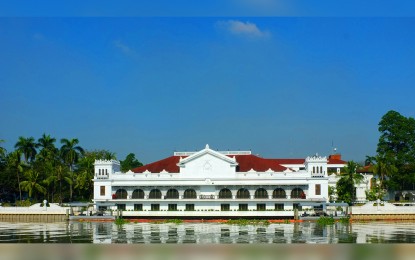 MANILA -- Malacañang believes that there is no culture of impunity in the Philippines despite landing on the list of countries with the worst record of unsolved media killings nearly every year.
New York-based press freedom watchdog the Committee to Protect Journalists (CPJ) said the Philippines ranked fifth in its 2019 Global Impunity Index.
Presidential Spokesperson Salvador Panelo downplayed the Philippines' continued presence on the list, insisting that media killings may not be related to their profession but due to "personal motivations."
"Gaya ng sinabi ko noon pa, di natin alam kasi kung kaya pinatay ang isang journalist (As I said in the past, we don't know whether a journalist was killed), in relation to his job as a journalist. There could be other personal motivations behind the killing," Panelo said in a media interview in Malacañang.
Panelo said he felt that there is no culture of impunity because justice is being served and primary suspects are being convicted.
"Gumagalaw kasi yung mga (kaso) napapatay naman, pag meron silang ebidensiya dinidemanda agad nila (There is progress because if there is evidence, we file cases against the suspects)," Panelo said.
The CPJ noted that of the 41 unresolved media killings in the country as of this year, 32 were in the 2009 Maguindanao massacre. However, it also recognized that the massacre trial is due to conclude this year.
Principal accused Datu Unsay town mayor Andal Ampatuan Jr. among others are now awaiting the decision on the multiple murder raps filed against them in connection with the massacre.
Panelo pointed out that the journalists killed in the massacre were merely dragged into a political rivalry between families.
"Even assuming na kasama yun. Yung pagpatay sa mga journalist, mukhang hindi naman dahil sa mga journalist sila. Baka nadamay lang sila sa labanan ng mga pulitika doon (that they're included. The media killing doesn't seem to be because they're journalists. It seems like they were dragged into the political rivalry there)," he added.
To recall, the massacre took place after journalists were on their way to accompany Esmael Mangudadatu's family members to file his certificate of candidacy. Mangudadatu is a political rival of the Ampatuan family.
This case of election violence has also been described as the single deadliest event for journalists in history.
Earlier, Panelo expressed hope that a conviction and efforts of the Presidential Task Force on Media Security (PTFoMS) will improve the country's CPJ index ranking.
In 2016, President Rodrigo Duterte signed Administration Order No. 1 creating the PTFoMS to address media killings and harassments. (PNA)