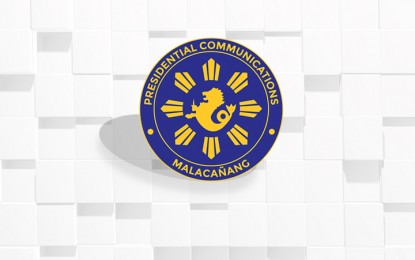 MANILA – Presidential Communications Operations Office (PCOO) Secretary Martin Andanar slammed Friday the purveyor of "fake news", who edited the front page of a Bangkok-based newspaper to make it appear that Thailand's King Maha Vajiralongkorn is ordering President Rodrigo Duterte to "behave" during the 35th Association of Southeast Nations (Asean) Summit.
Andanar, who is currently in Thailand, vehemently denied that the King gave such a directive to the President.
He made the statement after the allegedly scanned copy of news firm Bangkok Post, with a headline "King orders PH Duterte behave during Asean summit," circulated on social media.
In a video uploaded by the PCOO Global Media Affairs, Andanar showed the real copy of the Bangkok Post to prove that the photo circulating online was "fake."
"Some malicious people are spreading fake news by claiming that the King allegedly told President Duterte to behave," he said.
"But what's written here is different from the viral photo. See, the issue here is about the 5G cellphone. So it's really obvious that the claim is fake news," Andanar added.
Duterte's participation in the 35th Association of Southeast Asian Nations Summit and Related Summits in Bangkok, Thailand on Nov. 2 to 4 will push through, despite the series of earthquakes that shook Mindanao.
The President is expected to fly to Bangkok on Friday afternoon.
Fake news vs. Thai King may affect PH-Thailand ties
Andanar said people should stop propagating fake news, especially when it involves Thailand's king as he noted that it may affect the relations between Manila and Bangkok.
"Let us not spread such fake news. It can affect the bilateral relations between the two countries," the PCOO chief said.
Andanar also warned that anyone who attempts to taint the King's reputation can land in jail for 15 years, citing Thailand's Lèse-majesté law.
Article 112 of Thailand's Lèse-majesté law or criminal code states that a person who "defames, insults or threatens the king, the queen, the heir-apparent or the regent" will be punished with a jail term up to 15 years.
"When you spread fake news like that, using the name of the King in Bangkok, Thailand, you will be sent to jail for 15 years because of their Lèse-majesté law," he said.
"When you defame the revered King, you will land straight to jail," Andanar added. (PNA)