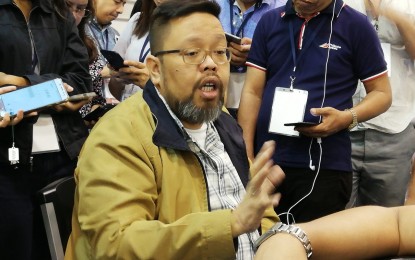 MANILA – The House of Representatives on Monday approved on third and final reading a bill postponing the May 2020 Barangay and Sangguniang Kabataan elections, a move that did not surprise the Commission on Elections (Comelec).
"This does not come as a surprise. The Comelec had, in fact, slowed down preparations for the Barangay Elections of 2020 in anticipation of this legislation," Comelec spokesperson James Jimenez said in a statement.
Jimenez said the Comelec will now be focusing on other activities such as the preparation for the 2022 presidential polls.
"With the approval of the House and the looming decision of the Senate on the same matter, the Comelec is looking forward to focusing on the process of re-starting the continuing registration and, in the longer term, preparing for the 2022 National and Local Elections," he said.
On Monday, a total of 194 congressmen voted to approve House Bill 4933, which seeks to hold the barangay and SK elections on December 5, 2022 and the term of office of elected barangay and SK will start on January 1, 2023.
Subsequent barangay and SK elections will be held on the first Monday of December 2025 and every three years thereafter.
Incumbent barangay and SK officials will remain in office until their successors have been duly elected and qualified.

The Senate approved its own version of the barangay, SK polls postponement measure last September.
During his fourth State of the Nation Address last July, President Rodrigo Duterte asked Congress to postpone the 2020 barangay and SK elections. (PNA)