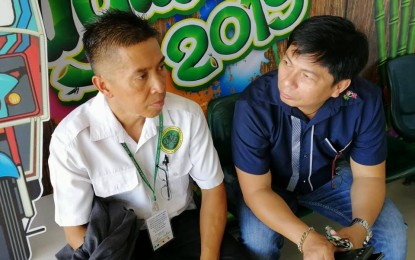 DUMAGUETE CITY – The National Meat Inspection Service (NMIS-7) of the Department of Agriculture in Central Visayas (Region 7) has confirmed that there is no accredited slaughterhouse in Negros Oriental including in this city.
Warren Cadeliña, of NMIS-7 who is assigned in the province, disclosed in an interview here Monday afternoon that even the slaughterhouse of this capital city that was previously NMIS-classified as Double A, has been downgraded.
Over the years, the facility was downgraded to its current status now, which is simply under the supervision and regulation of the City Economic Enterprises Office, headed by Engr. Fortin, he said.
This is because "it can no longer comply with the requirements of becoming either a Single A or Double A accredited facility," Cadeliña said.
Cadeliña explained that an "A" facility can distribute slaughtered meat anywhere within the province, while an "AA" facility allows meat products to be shipped anywhere else in the country, he said.
On the other hand, an abattoir with a Triple A (AAA) accreditation means meat coming from that facility can be exported, he added.
For a slaughterhouse to be accredited with the NMIS, Cadeliña said there are certain requirements, such as availability of machines, and regular maintenance of the facility.
Over time, some of these machines deteriorate and need to be replaced or repaired, and the facility itself needs to be upgraded. Failing to meet the requirements during audit will result in downgrading, he said.
"What the local government must do is to support its slaughterhouse since it is the very facility that is providing supposedly clean and safe meat for the consuming public," Cadeliña said.
The status of the Dumaguete slaughterhouse is just "locally registered", Cadeliña said, although plans are underway now for the city government to improve it to be able to get an NMIS accreditation, according to Public Information Officer Dems Rey Demecillo.
Cadeliña said he could not remember the year that the Dumaguete slaughterhouse was downgraded to its current state as he is new to this area. (PNA)