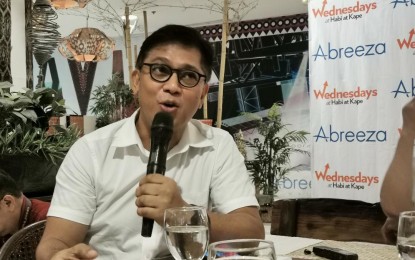 DAVAO CITY -- The University of the Philippines in Mindanao (UP Mindanao) will embark on expansion programs that will need some PHP12.1 billion funding, an official said on Wednesday.
In a press briefing here, UP Mindanao Chancellor Larry Digal said the expansion project within the next five years would include big ticket projects as they envisioned to make the university the most complete integrated campus.
Digal said among the projects that would need the biggest funding is on infrastructure development for building UP Mindanao into a Green University Town.
The 25-year-old university still has to develop the rest of the 204 hectares where only 20 percent of the area is utilized, he said.
"Specifically, it seeks to transform the University as a model campus for the adoption of green initiatives by modernizing its existing infrastructure and facilities and retrofit them with green technologies and lessen its reliance on the energy grid by pursuing aggressive use of renewable energy sources for campus electrification," he said.
He also said it seeks to provide world-class infrastructure as a cultural, athletic, and tourism hub for the City of Davao and the island of Mindanao.
The Campus Master Development Plan (CMDP) of UP Mindanao is to develop the campus into a green university town that embraces the sustainability of Mindanao's heritage and biodiversity in its environs through innovative sustainable systems and technologies.
Meanwhile, he said they are looking to come up with a Mindanao Sports Development Program where a College of Human Kinetics will be part for both undergraduate and graduate programs.
"A non-degree sports training program in partnership with the Philippine Sports Commission (PSC) will be offered.The unique Botanical Garden will showcase not only biodiversity but will also feature the 11 tribes in the city," he said.
Other prospective features are the Cultural Center, the Mindanao Studies Program Center and Museum, Science and Ecology Park.
On the other hand, Digal said the plans and programs will be thoroughly discussed during the holding of the Regional Alumni Institute (RAI) on November 23 to 24. (PNA)