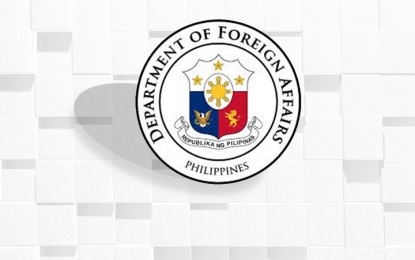 MANILA -- The Philippines will open six foreign service posts by yearend, an official from the Department of Foreign Affairs (DFA) bared Wednesday.
"The DFA hopes to implement, with the President's approval, congressional initiatives under General Appropriations Act 2019 to establish 6 Foreign Service Posts (embassies and consulates general)," DFA Assistant Secretary Eduardo Meñez said in a text message.
Meñez said four Philippine Consulates General (PCG) are being eyed in the following areas: Barcelona (Spain), Istanbul (Turkey), Melbourne (Australia), and Nagoya (Japan). Embassies are planned to be opened in Sweden and Morocco.
One of the considerations in opening the foreign posts was the number of Filipinos in the area, he added.
More than 15,000 Filipinos, with a concentration in the Cataluña region, are seen to benefit from the reopening of Barcelona PCG; an estimated 3,000 Filipinos with the establishment of Istanbul PCG; at least 68,269 Filipinos with the Melbourne PCG; and around 75,000 with Nagoya PCG.
Meñez said there are about 14,443 Filipinos in Sweden and 4,603 in Morocco.
Aside from the considerable number of Filipinos, Meñez said other considerations in opening these posts are to further explore relations on trade and investments as well as to adhere to the principle of reciprocity and where such is extended to the Philippines.
"The DFA also views the establishment of FSPs from the lens of the Philippine Development Plan, the DFA Strategic Plan, and the National Security Plan," he said.
At present, the country has 88 foreign service posts, of which 61 are embassies, 23 consulates general, and four missions.
Meanwhile, a senior DFA official who declined to be quoted said the agency is also eyeing the opening of six more posts in 2020 -- Philippine embassies in Sri Lanka, Ethiopia, Tunisia, Angola, Kazakhstan, and Cuba.
"Primary considerations are servicing our overseas Filipino workers and enhancing Philippine diplomatic presence in Africa (3 posts to be opened are in Africa)," he said in a text message. (PNA)