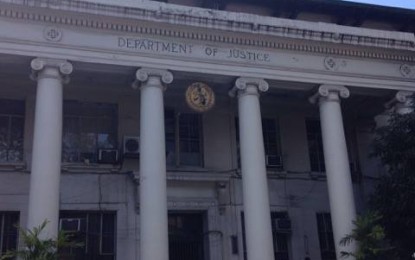 MANILA -- The Department of Justice (DOJ) on Thursday ordered the creation of a team to investigate the killing of radio broadcaster Dindo Generoso in Dumaguete City.
"We'll create a special investigating team to look into this incident (as soon as possible), the SOJ (Secretary of Justice), as the chair of the PTFoMS (Presidential Task Force on Media Security) created under (Administrative Order) No. 1, will issue the order creating the Special Investigation Team," Justice Secretary Menardo Guevarra told reporters.
"The NBI (National Bureau of Investigation) may be tapped to assist as circumstances may warrant," Guevarra added.
Generoso, 67, married, of Barangay Banilad in Dumaguete City, succumbed to multiple gunshot wounds and died instantly, an initial report from the Negros Oriental Provincial Police Office (NOPPO) said.
He was driving his Hyundai Elantra on his way to work when he was shot by the suspects at Hibbard Avenue corner EJ Blanco Drive in Barangay Piapi.
Generoso anchors the program Konsensya sa Probinsya over dyEM FM Bai Radio.
He is the second media practitioner slain in Dumaguete in recent years following the killing of radio anchor Edmund Sestoso in May 2018. (PNA)