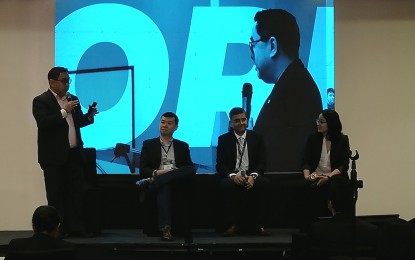 MANILA -- A session in the 11th International Innovation Summit (IIS) organized by the IT and Business Process Association of the Philippines (IBPAP) on Tuesday clarified that artificial intelligence (AI) would not replace jobs, contrary to the beliefs and fear of some.
"Imagine being told by a robot that you have cancer. How would you react on that?," asked Carl Nicholas Ng, chief operations officer of Lifetrack Medical Systems.
Ng said that AI does not replace workers, but rather, it replaces tasks.
For the business process outsourcing (BPO) industry, for instance, some tasks are replaced because of AI. He cited as an example, that there is no more typing in some BPO companies. He said that AI would just probably change the nature of some jobs, and magnify what humans can do best.
"AI creates a lot of economic opportunities because it will replace a lot of tasks," Ng said, adding that on a management's perspective, one may find it easier to manage machines than to manage 100 people.
Joan Yao, vice president of Kickstart Ventures, said technology is enabling growth in unprecedented ways. Today, she said there is an estimated 25 billion connected devices globally.
Experts estimate this figure to reach 75 billion globally by 2025, she added.
According to Yao, businesses must take advantage of the technology to create social benefits, promote health, equity, and safety, among others.
Yao also agreed that it is impossible for AI to replace jobs.
"In 1956, Nobel Prize Winner in Economics, Herbert Simon, said, 'machines will be capable of doing any work a man can do'. Years have passed, but it doesn't appear that machines could actually replace humans," she said.
Meanwhile, other discussions in the summit focused on human capital, wherein speakers analyzed opportunities for the industry to re-skill or up-skill its policy. They looked at policies that will help companies to continuously develop and grow.
Lito Tayag, IBPAP chairman of the board, earlier said the summit aims to tackle creating business environment, while promoting an environment where the IT-BPM industry could thrive.
Members of the academe and the business sector, among others, attended the summit. (PNA)