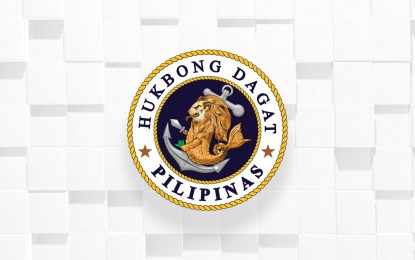 MANILA -- The Philippine Navy (PN) will now be more capable of tracking and neutralizing hostile submarines if needed, as part of efforts to secure the country's waters.
This as the South Korean-made LIG Nex1 "Blue Shark" lightweight torpedoes, which will serve as the primary weapon of the two Leonardo AW-159 "Wildcat" anti-submarine helicopters acquired by the Navy, are now in the country.
"It was delivered in accordance with the timeline of the project in support of the anti-submarine capability of the AW-159 (anti-submarine helicopters)," Navy public affairs office chief, Lt. Commander Maria Christina Roxas said in an interview Wednesday.
The torpedoes were delivered to the Philippines on July 18, 2019, she said.
Roxas, however, declined to give the specific numbers of the torpedoes delivered for the PN but said there are "sufficient in quantity".
The "Blue Shark" lightweight torpedoes are also capable of shallow and deepwater operations are capable of speeds up to 45 knots. It also weighs 290 kilograms, a diameter of 324mm and a length of 2,700mm.
It can also be fitted to aircraft and warships aside from helicopters including the PN's two newly-acquired AW-159s which were delivered on May 7 of this year and commissioned only on June 17.
The two "Wildcat" helicopters will be deployed aboard the two Jose Rizal-class missile frigates now being completed by South Korean shipbuilder Hyundai Heavy Industries and scheduled for delivery in 2020.
The AW-159s were acquired for PHP5.4 billion including its munition, mission essential equipment and integrated logistic support.
The AW-159 (previously called the Future Lynx and Lynx Wildcat) is an improved version of the Westland Super Lynx military helicopter. The helicopter has been ordered for the Royal Navy and British Army.
It is capable of speeds of 291 km/h (181 mph), range of 777 km (483 miles), ferry range of 963 km (598 miles) and an endurance of one and a-half hours (four hours and 30 minutes if fitted with auxiliary fuel tanks).
The AW-159s can also be armed with rockets, machine guns, missiles, torpedoes and depth charges and fitted with modern sonar systems for tracking down submarines. (PNA)