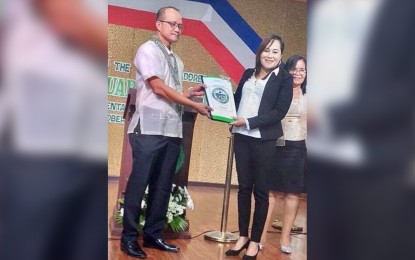 MANILA -- The province of Occidental Mindoro became the 19th local government unit (LGU) to localize the Freedom of Information (FOI) after it recently passed the landmark FOI ordinance.
The FOI Ordinance of 2019, as the provincial government termed, entitles every Filipino resident of Occidental Mindoro to have access to information, official, public records and to documents and papers pertaining to official acts, transactions or decisions, as well as to government research data used as a basis for policy development within the provincial government of Occidental Mindoro.
Information requests are also subject to certain exceptions such as, those that are provided in the Constitution, existing laws, or jurisprudence. Protection of privacy of an individual is of utmost importance as well pursuant to the Data Privacy Act of 2012 (Republic Act 10173).
To request information, an individual must submit a written request to the Provincial Public Information Office or to the government office concerned. The requesting party shall provide his name, contact details, a valid proof of his identification, and the reason or purpose for the request. If the information requested is not complex in nature, it will be completed and released within 15 working days from receipt. Otherwise, a government office may require additional 20 working days.
On July 23, 2016, President Rodrigo Duterte signed Executive Order No. 2 establishing the country's first FOI program covering all government offices under the executive branch. The LGUs are encouraged to adopt their own ordinances to localize FOI.
As the main implementing body, FOI-Project Management Office commended the province's initiative to have its own FOI ordinance as it champions to reach and empower more Filipinos in the archipelago.
The Provincial Order 96 was authored by Sangguniang Panlalawigan Board Member Anecita Diana A. Tayag and adopted by Vice Governor Peter DJ Alfaro with the pro-active support of Governor Eduardo Gadiano. (PR)