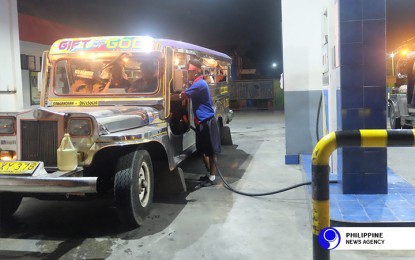 MANILA – The Public Utility Vehicle Modernization Program would continue even after the Department of Transportation announced the cancelation of the automatic phase out of old jeepneys in June 2020.
In a statement on Wednesday night, DOTr Assistant Secretary for Communications and Commuter Affairs Goddes Hope Libiran said they would temporarily allow old jeepneys to serve the riding public beyond June 30, 2020, through the granting of provisional authorities (PA) following certain conditions.
The first condition is for all non-modern PUVs to pass the technology-based Motor Vehicle Inspection System (MVIS).
"However, kung pumasa man sila (even if they pass), we will grant them (PAs) that they will have to renew every year, as they need to undergo roadworthiness check via MVIS every year as well," Libiran said.
Another condition for the granting of a PA is for existing operators to file a petition for consolidation on or before June 30, 2020.
"Should the existing operators fail to file for consolidation by 30 June 2020, their route will be opened to all interested applicants, and the existing operators will no longer enjoy the prior operator rule," Libiran said.
Operators of old PUVs that pass the MVIS still need to express their intention to eventually drop their old units and buy modern PUVs in a separate petition.
"If not, then their routes will be opened up to new operators," Libiran said.
The DOTr said once a PUVMP-compliant cooperative or corporation provides sufficient modern PUVs to ply a route served by old PUVs, the PA of the old PUVs would be automatically canceled.
During a Senate deliberation on the proposed PHP147 billion budget of the DOTr for 2020 on Wednesday, Senator Sherwin Gatchalian confirmed that the DOTr would allow all jeepneys to serve the riding public following a roadworthiness test.
Prior to the announcement, all non-modern PUJs are supposed to be phased-out on June 30, 2020, through the Duterte administration's PUVMP which required PUVs to comply with the Euro 4 standard, among other safety and convenience features. (PNA)