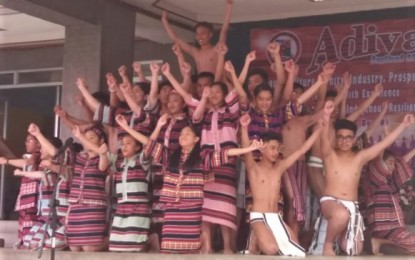 BAGUIO CITY-- Malacañang has declared a special holiday on Friday (Nov. 22) in Benguet in time for the Nov. 23 celebration of the province's 119th founding anniversary.
Proclamation 851 issued on Nov. 19, 2019 by Executive Secretary Salvador Medialdea allows the people of the province to celebrate the occasion. Benguet, the country's major source of highland vegetables, is composed of 13 municipalities.
The proclamation said Governor Melchor Diclas has requested that the special holiday be moved to Nov. 22, considering that the actual foundation day falls on a Saturday.
"This is but fitting and proper that the people of the Province of Benguet be given full opportunity to celebrate and participate in the occasion with appropriate ceremonies," the proclamation read.
The activities on Friday include oral health program, free rabies vaccination, eye check-up screening day, fruit and vegetable preparation contest, national juice preparation, rice corn blend orientation, and taste-testing and the Benguet awards.
On Saturday, the province will hold the civic and float parade, the grand Cañao, invitational arnis tournament, football kasibulan, Milsim airsoft invitational, pinaka-best fruit and vegetable and battle of the bands.
Benguet formally opened its more than one-month foundation anniversary celebration on November 6 and will last until Dec. 14. (PNA)