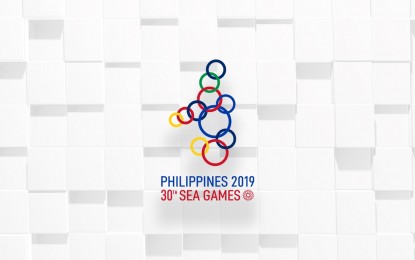 MANILA -- A good mix of the team that played as a guest club in the Copa Paulino Alcantara and mainstays in the seniors team make up the final lineup of the Philippine men's football team that will compete in the 30th Southeast Asian Games from Nov. 25-Dec. 10.
Anthony Pinthus, who skippered for the Azkals in the 'Copa', rising star Jarvey Gayoso, and revelations Yrick Gallantes, Pocholo Bugas, and Chima Uzoka will headline the under-22 core of the Nationals for the SEA Games as confirmed by Assistant Coach Ernie Nierras on Thursday.
Joining them are Michael Asong, Edison Suerti, Vince Diano, Jordan Jarvis, Marco Casambre, Finn McDaniel, Troy Limbo, Jerome Marzan, and JR Suba from the U22 Azkals team that played in the Philippines Football League's cup tournament.
Justin Baas, who like Suerti played for the Azkals' first team during the FIFA World Cup Qualifiers, was also called up for the final U22 squad.
Also added to the squad were Dylan De Bruycker, who played for Ceres Negros in the Copa instead of the U22 Azkals, Christian Rontini, and Dennis Chung.
All the participating teams are allowed to bring in two players older than 22 years old to their lineup, paving the way for the U22 Azkals to recruit Stephan Schrock and Amani Aguinaldo of Ceres Negros as their overaged reinforcements.
Schrock, who is the captain of the senior Azkals, is expected to wear the skipper's armband for the U22 Azkals.
To make room for Baas, De Bruycker, Rontini, Chung, Schrock, and Aguinaldo, AJ Arcilla, Poi Saldivar, Ivan Ouano, JB Borlongan, Jovan Marfiga, Dean Ebarle, and Fritz Brigoli, who were all part of the U22 Azkals' Copa team, were placed in the reserves' list. (PNA)